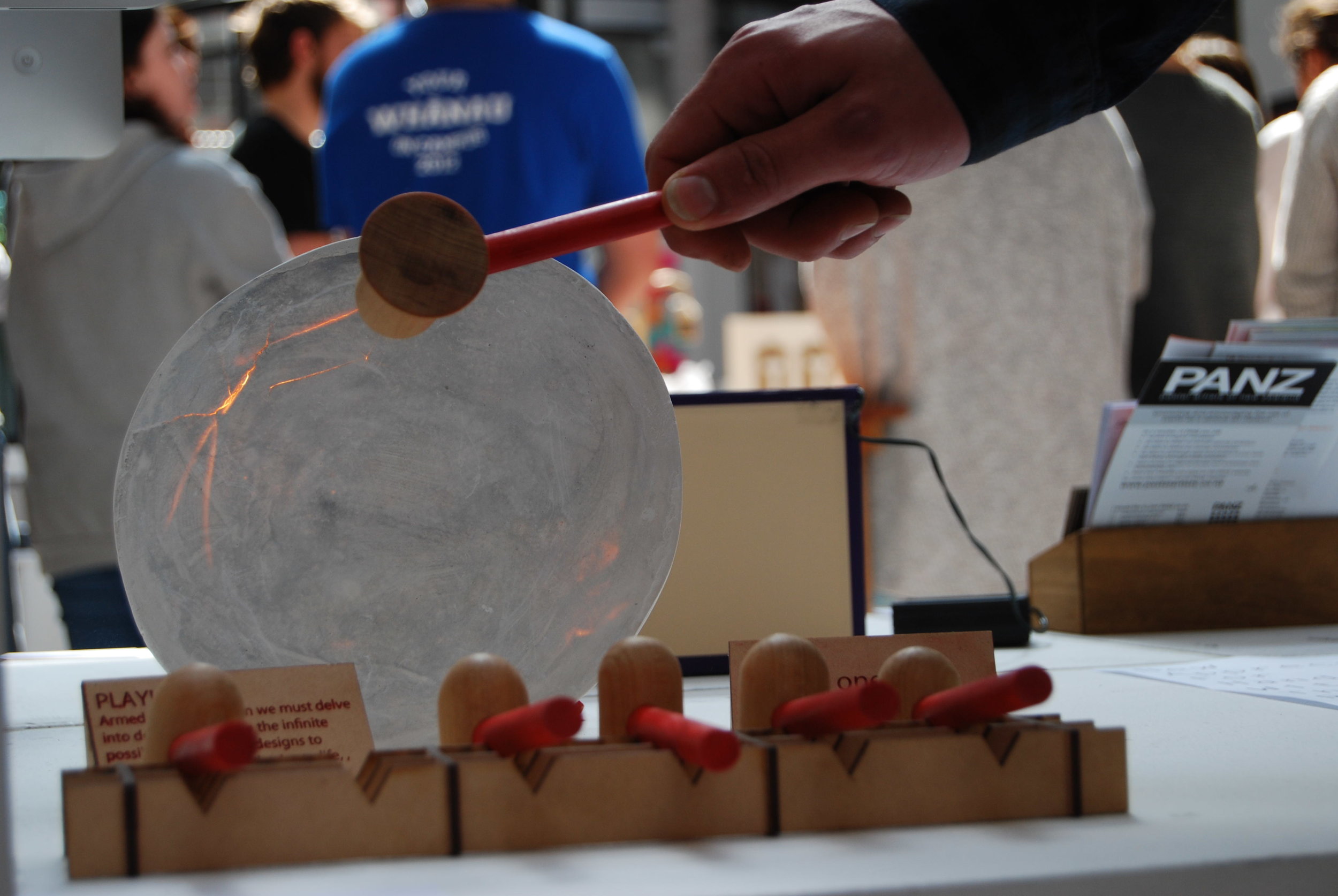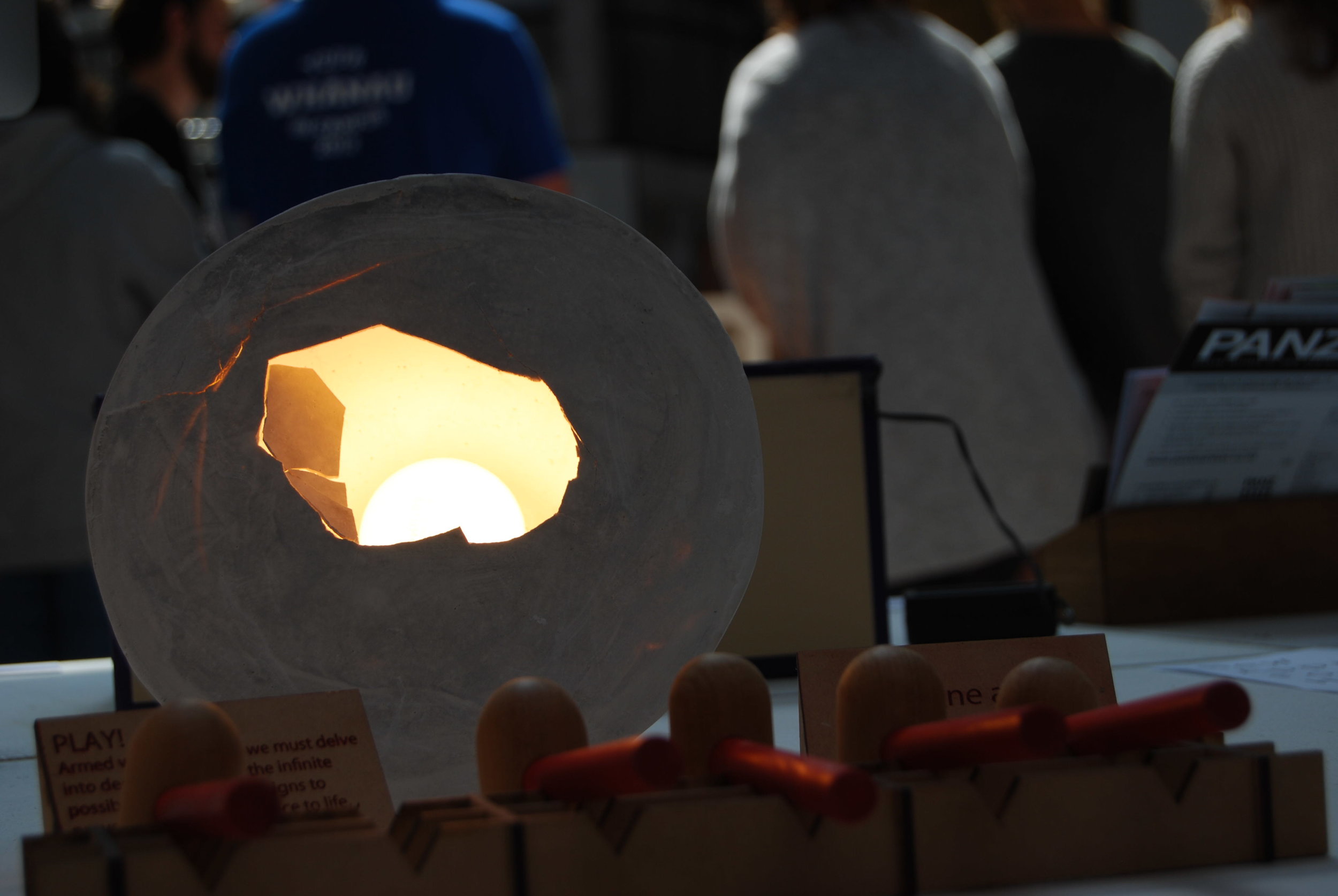 Manifesto
PLAYING DESIGNER
"Now, Voyager, sail thou forth, to seek and find."
― Walt Whitman
We play designers, allowing our childish flow of ideas allowing us to look at things imagining a flourishing and designed future with wide unburdened eyes.
Playing designers:
Honest design means honesty to you, the user and the design.
Functional design means clarity of function, use and form.
Contextually conscious design means environmentally, culturally and intentionally aware.
Interactive design means defining appropriate interactions.
Imaginative design means seeing anew to solving problems.
Personal design means collating knowledge, having vision and knowing you.
Emotional design means allowing flow, intuition and freedom to create.
Childish design means playing, being simple and curious.
To manifest this manifesto I created a a light that only reveals the light when broken open with a simple hammer. This design was exhibited at the 2014 School of Design end of year exhibition.